We design  these about 8 year ago because my other half who is a teacher keep going to school and not know if the dishes in the dishwasher was clean or dirty. She told me about the idea and being a tech I make some, then more and more. These are now in the forth different design material and now last I long time. ( please be carefully of copy's they will come a part in a very short time.)
We  also  sell  Crystals at A1 Crystals.com   Your Trusted Online Crystals store.
We are an online store and don't have a full time showroom set up. We do welcome visits.
We only sell  quality products and would like you to be happy with what we sell.
We aim to give you friendly quality service with express postage and handling times plus great after sale service.
We use quality packing materials and will normally ship within 1 to 3 business days, following receipt of payment.
We have a free  pick up service and payment can be made at ti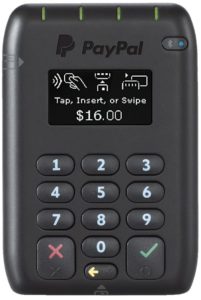 me of pick up (cash or credit card).
The PayPal Here Tap and Go Mobile Card Reader allows us to accept MasterCard and Visa credit and debit card payments on the go through the PayPal Here.
You are welcome to drop in for visit after hours  to look at items or buy. We have a nice outside area where you can view items.
We ship products to all areas within Australia and some products to  selected oversea areas.
We offer Lay-by if you would like to buy now and pay later.
You can buy with confidence as all our products have a 90 day return if not 100% happy.
We are base in Shailer Park Brisbane Queensland Australia
---
Something you would like?
Help us improve, Please give us any feedback on what you would like us to sell or a service to add to this website.
Got a question?
You are important to us and we love to hear from you click here
Got a Product to sell?
We are also looking for great products to sell here or on eBay. If you have a great product/s and would like us to sell it for you.  Please contact us ASAP.